Our Performing Parades project returns for two very special performances this summer. First up, on June 19, is a performance with Metropole Orkest at the Holland Festival in Amsterdam. On August 11 we team up with the Swedish Radio Symphony Orchestra for a big open air concert for Stockholm Kulturfestival.
Performing Parades premiered back in September 2008 when we collaborated with The Danish National Chamber Orchestra and composer Karsten Fundal on a special performance of our second album Parades. The album was performed in its entirety at Danish National Radio's new Koncerthuset concert hall. The performance featuring more than 50 musicians and stage design and costumes by our dear friends Hvass&Hannibal was filmed and recorded and released as a CD+DVD and 2LP+DVD in October 2009 on The Leaf Label – more info about this release here.
Last year we got to perform Parades twice (both with the Britten Sinfonia) and we are excited and thrilled to be able to revisit this massive project this year again.
The dates of the new shows are as follows:
Saturday June 19
Muziekgebouw ann't IJ, Holland Festival, Amsterdam, NL
Performing Parades with Metropole Orkest
Conducted by Vince Mendoza
Wednesday August 11
Stockholm Kulturfestival, SE
Performing Parades with Swedish Radio Symphony Orchestra
Conducted by Paul Hoskins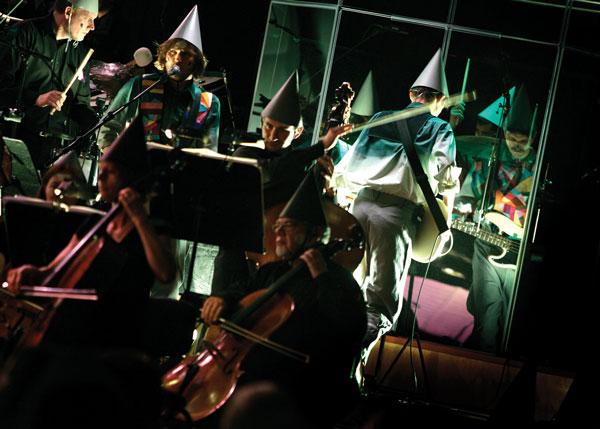 Posted in Efterklang